FUNCTIONAL OVERVIEW
XMOS 216+ESS9038Pro DAC hardware decoding,DSD512/PCM768KHz 32Bit and MQA
Dual HDMI audio and video separation output, multi-channel DSD (2.0/5.1CH) playback and DSD Native output
430 standard dimension, excellent texture with all-aluminum alloy reinforced chassis and shockproof foot pad
5-inch OLED high-definition touch screen will display general settings, music playback status and touch control
RTD1619DR SOC with 4K@60Hz, Dolby Vision/HDR10+
4G DDR4 RAM and 32G eMMC storage;512G SSD for local media storage
Internal 3.5"/2.5" HDD bay, up to 18T large capacity hard drive (hard drive isn't included)
Dual power supplies, linear power supply and digital power supply
4K 60Hz, HDR (HDR10/HLG/HDR10+/Dolby Vision), 12Bit, BT.2020 wide color range and YCbCr 4:4:4
Support DSD (SACD ISO, DSF, DFF), WAV, FLAC, APE lossless audio formats and multi-sampling seamless playback
High-performance Bluetooth decoding with Qualcomm flagship QCC5125 module, support APTX HD, LDAC audio reception
6.35 headphone jack, two gain modes switching, the internal headphone amp can drive 16-300 Ω high impedance headphone
Multi-stage operation amplifier, fully balanced circuit design, XLR balanced and RCA output
Support asynchronous USB DAC input, monitor-level sound card performance, compatible with Windows, MAC, IOS, Android
XMOS XU216, MQA full decoding and dual femtosecond active crystal oscillator
Rigorous circuit design, manufacturing process and selected components
Based on Linux video decoding and output framework to output image quality with high reproduction
Support almost all Dolby vision formats and complete processing for stunning image quality
VS10 engine supports content mapping and colors similar with Dolby vision, the image quality is greatly improved
Poster wall management system supports automatic intelligent scanning, custom classification and movie info management
Gigabit wired network and 2.4G+5G dual-band 802.11 AC 2T2R 867Mbps WiFi
CD-ROM playback and CD Ripping are supported. It can connect with BD (non-encrypted)/CD discs
New Music Player supports personalized configuration, lyrics matching and track data matching
Support streaming services AirPlay, DLNA, Spotify and Roon Ready etc
Support Optical and Coaxial audio input and USB Audio Native, Optical, HDMI digital audio bit-perfect output
Support multiple network protocols such as NFS, SMB v1/v2/v3, UPnP and Web DAV
SMB sharing allow to transmit local media files stored in Zidoo hard drive to other devices
ALL-IN-ONE HIFI MEDIA PLAYER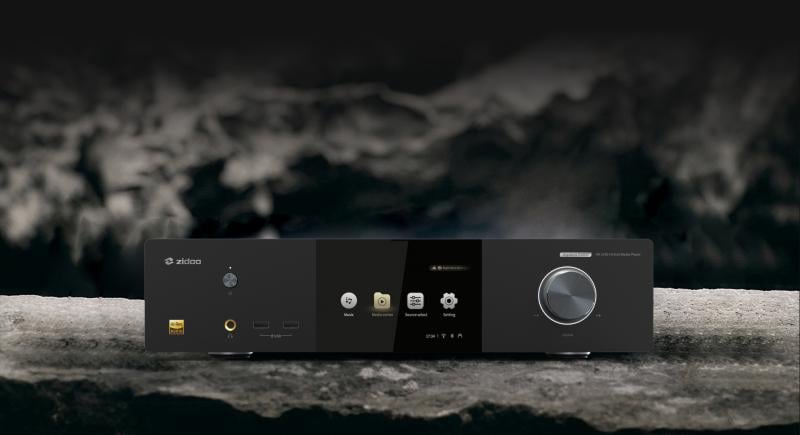 NEO α(Alpha) Signature Edition is the flagship of ZIDOO in 2022, it converges years of technologies and brings refreshingly ultimate audio visual experiences for enthusiasts 430 standard dimension, all-aluminum thickened chassis and silent passive heat dissipation 5-inch OLED touch screen, 4G DDR4 RAM and 32G eMMC storage, 512G internal SSD ESS9038 Pro DAC, low noise and dual power supplies(linear power supply and digital power supply) Dual HDMI audio video separation, supporting DSD Native 5.1 (HDMI Audio/DSD port) NEO α(Alpha) is an all-in-one solution for HiFi player, DSD multichannel digital player.
MINIMALIST APPEARANCE AND EXTREME DESIGN
Metal design with wonderful craftsmanship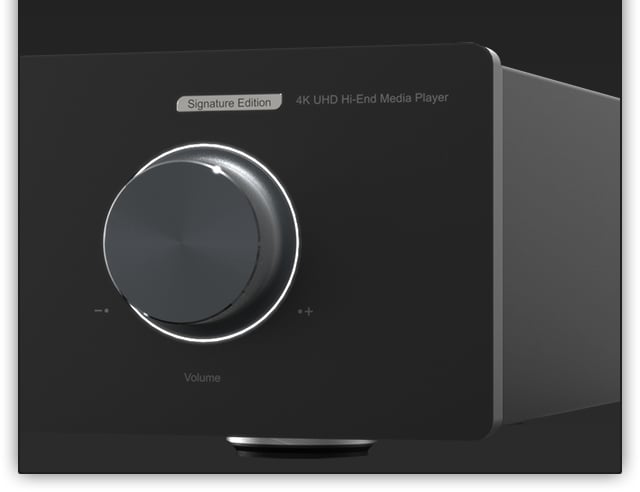 Large OLED colorful touch screen and breathing light surrounds knob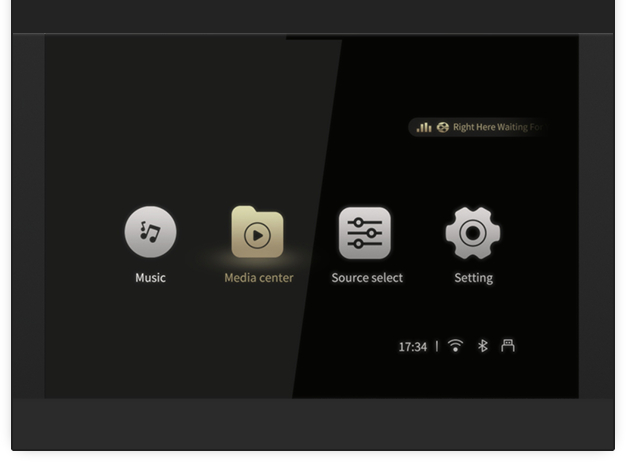 All-aluminum chassis and anti-seismic foot pads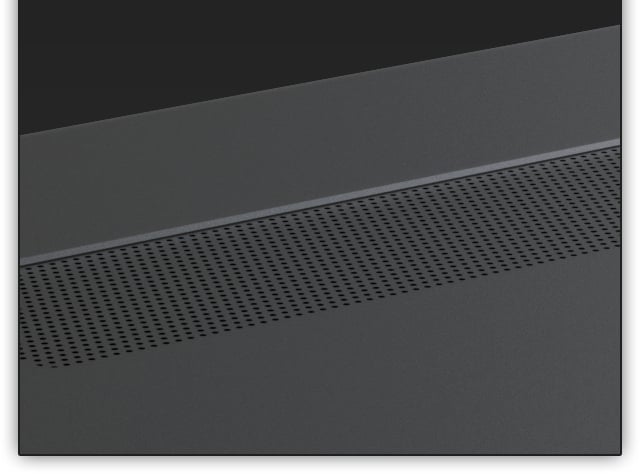 430 standard dimension and reasonable circuit design
POWERFUL PROCESSOR AND LARGE STORAGE
RTD1619DR hexa-core 64-bit A55 processor and 64 bit bandwidth with larger processing capability have provided stable and efficient computing for the system. 4G DDR4 RAM and 32GB eMMC storage have greatly meet the demand to install massive applications.
512G INTERNAL SSD
NEO α(Alpha) is equipped with a 512G enterprise SSD for local music playback. High-quality digital music files can be easily stored, data reading is stable and fast. Heating and noise problem of traditional mechanical hard disk can be avoided.
ESS9038PRO DAC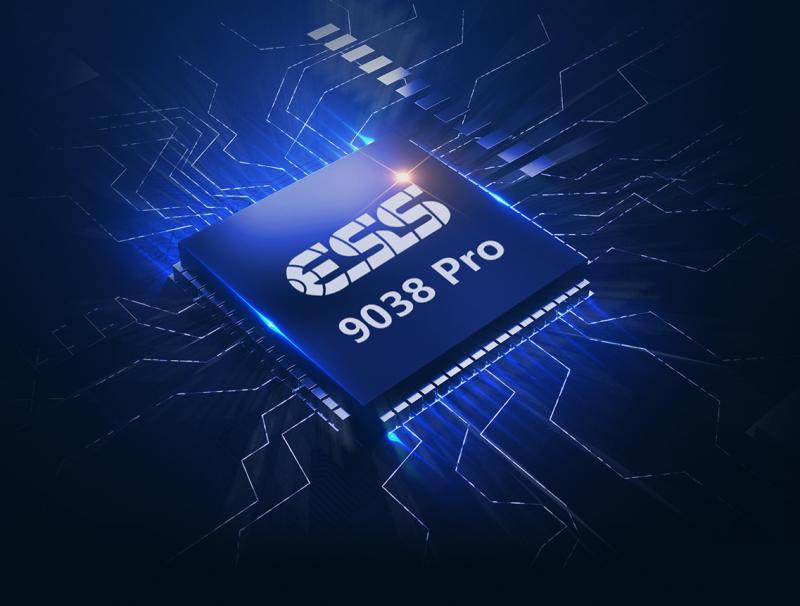 ESS9038 Pro DAC chip is the core component of NEO α(Alpha) audio decoding. -122db THD+N and 140db dynamic range are benchmark indicators among the industry. Support up to DSD512 and PCM768@32bit, both performance and sound quality can meet the demand of audiophiles.
XMOS AUDIO PROCESSOR
Octa-core XMOS X216 audio processor can provide excellent digital audio processing with high-definition decoding, low latency, low jitter, and high flexibility. It also supports asynchronous transmission, PCM 768KHz, DSD 512 and 8x MQA decoding.
MULTICHANNEL DSD PROCESSING TECHNOLOGY
Equipped with a tailored multichannel DSD processing chip and clock reconstruction technology. Just for playing multichannel master recording music. Both multichannel DTS and DSD are supported. It is the first time to achieve DSD Native 5.1 lossless audio output from HDMI DSD port among the industry.
DUAL POWER SUPPLIES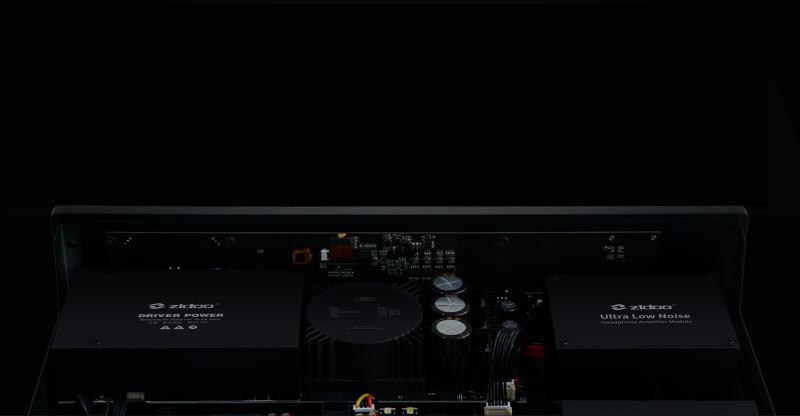 With separate digital and analog power supplies to eliminate interference and improve the sound purity. Linear power supply designed for analog audio circuits which is composed of multi-winding large toroidal transformers. While switching power supply is for digital circuits with lower ripple and magnetic leakage interference with the patented technology of smart input voltage switching for linear power supply it is compatible with voltages worldwide without flipping the switch.
DOUBLE HDMI FOR AUDIO AND VIDEO SEPARATION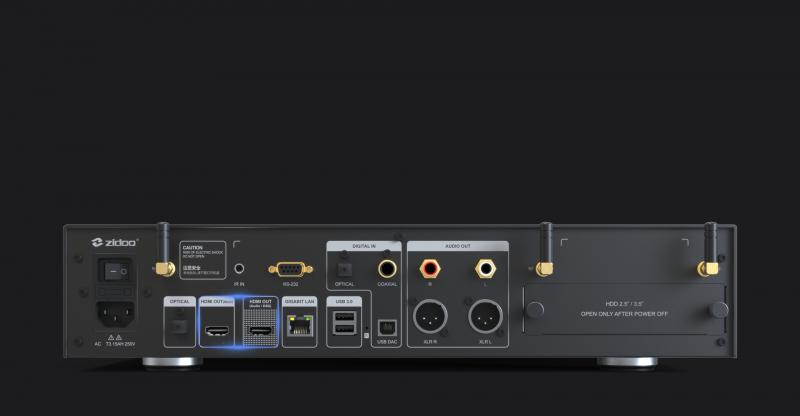 There are 2 HDMI ports for NEO α(Alpha) HDMI 2.0a main output can output audio and video signals to 4K TV, projectors and A/V receiver. The other HDMI port(Audio/DSD) is designed to output audio signal only. It is not only compatible with HDMI 1.4 A/V receiver but also can output DSD Native 5.1. With independent high-precision clocks and thus better audio and video performance.
DUAL HIGH-PRECISION CLOCKS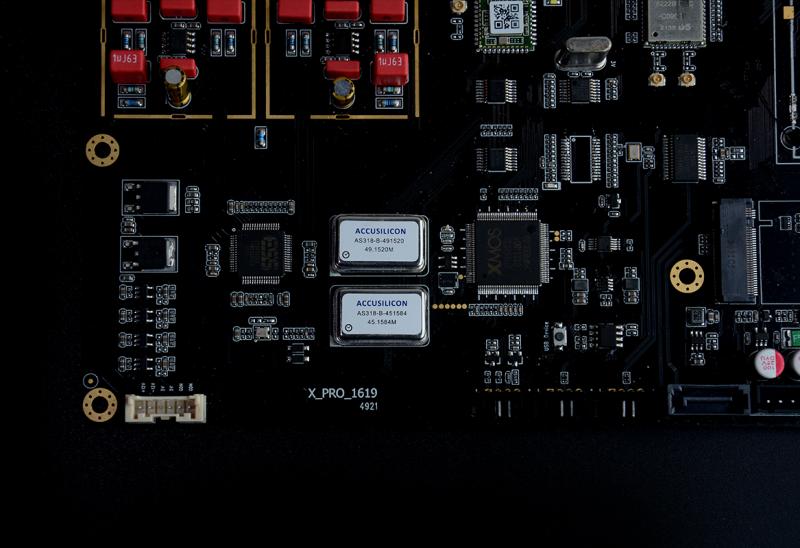 There are 2 ultra-low noise femtosecond high-precision clocks for audio decoding circuit (45.1584MHz and 49.152MHz), which correspond to 44.1KHz and 48KHz multiplied sampling. Jitter has been effectively suppressed. It ensures high-precision digital/analog conversion, provides ultra-high integrity and resolution for analog audio output and reproduces the real sound details from music studio.
MULTIPLE DIGITAL INPUTS
Multiple ports like USB DAC, Optical and Coaxial can be connected with various devices (computer, mobile phone, streamer, set-top box, CD player) to convert digital signal to analog signal by ESS9038pro DAC. No matter which way you use to play music, you will enjoy excellent sound quality.
HEADPHONE AMP OUTPUT
6.35 headphone jack brings great convenience for headphone enthusiasts. The amp circuit adopts low ripple power supply, multi-level signal buffering, voltage and current staged amplifying processing, so that it has low noise, high current and large thrust. Two gain modes adjustment is to adapt different headphone in 16~300 ohm impedance range.
BALANCED CIRCUIT AND PROFESSIONAL PREAMP
As an all-in-one preamp, the volume can be adjusted easily by volume knob, and it can connect with power amp and active monitor speakers. Both XLR and RCA signals are processed by balanced circuit with good noise immunity. Multi-stage operational amplifier buffering and amplification, unique low-distortion filter design and independent signal loop have greatly improve channel separation, maximize the dynamic range and sound integrity.
FEATURED AUDIO COMPONENTS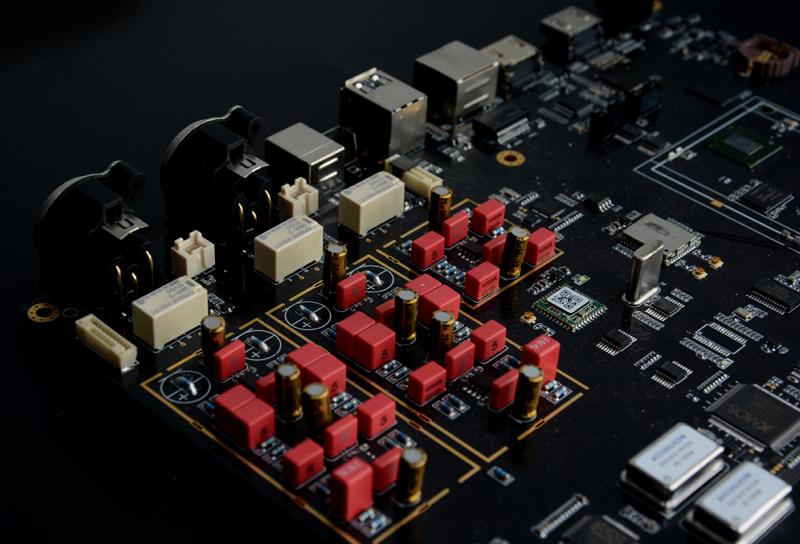 In order to obtain audio indicators and good sound quality, both circuit design and materials are rigorous, such as immersion gold PCB and anti-interference wiring. Audio components like 6pcs of operational amplifier, OMRON relay, WIMA and ELNA resistors are carefully chosen.
MQA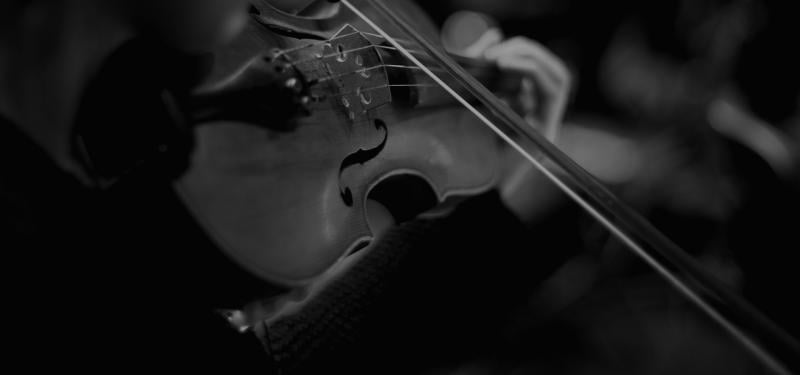 MQA (Master Quality Authenticated) is an award-winning British technology that delivers the sound of the original master recording. The master MQA file is fully authenticated and is small enough to stream or download NEO α(Alpha) adopts MQA technology to receive and decode MQA audio and provide master-level sound Visit mqa.co.uk for more information. MQA and the Sound Wave Device are registered trade marks of MQA Limited 2016.
MASTER RECORDING MUSIC PLAYBACK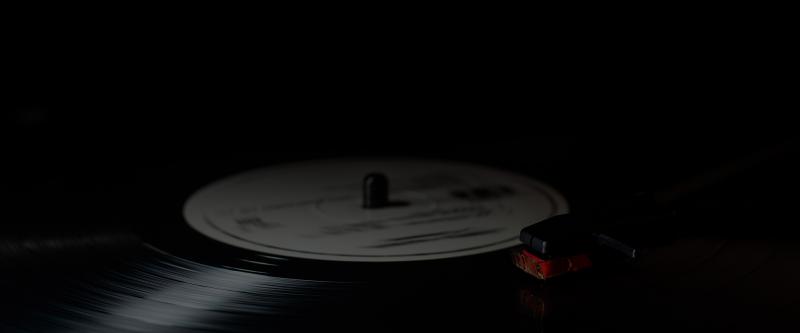 With top hardware and advanced decoding algorithm NEO α(Alpha) can play music from different storage devices like hard drive/computer/NAS/network disk. Supporting master recording files (SACD ISO/DFF/DSF/DSD) and MQA and ordinary CD formats (FLAC, WAV, APE, DTS etc). CUE track and gapless playback are also available.
INTELLIGENT MUSIC LIBRARY
NEO α(Alpha) is good at managing music resource. Music files from network drives and local hard drive can be added conveniently then generating exclusive music database. Manage music easily and enjoy lossless music as you wish.
MUSIC STREAMING SERVICES

Music can be pushed from music apps installed in mobile phone, tablet and PC to NEO α(Alpha) via Airplay and DLNA protocols. Digital streaming service Spotify and Roon Ready are also available.
Roon is an incredibly rich and engaging way to browse and organize your music. It runs on most Mac, Windows, and Linux PCs, or on other products which include Roon Core. Being Roon Ready means that ZIDOO network players transparently discover and connect to Roon without any configuration, and bit-perfect audio is delivered from Roon to your network player. Together, Roon and ZIDOO deliver the power, flexibility, and performance of networked audio, with the easiest setup and highest reliability available.
LOSSLESS BLUETOOTH AUDIO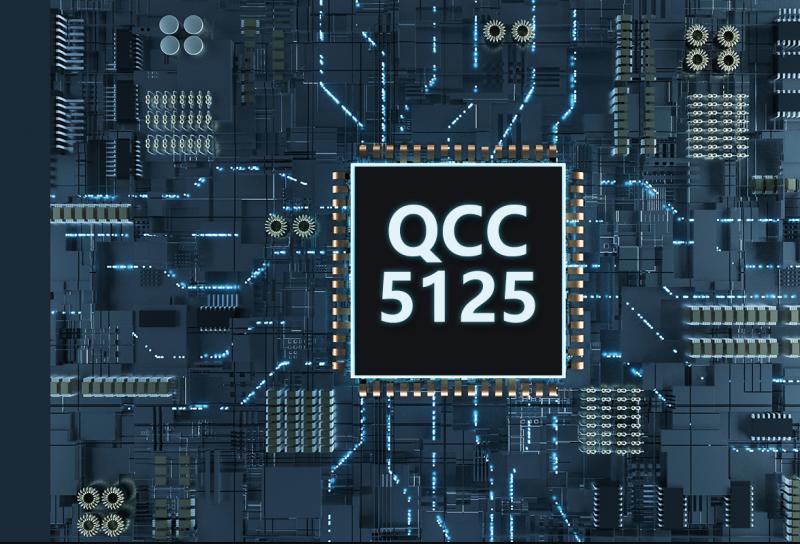 NEO α(Alpha) has a internal lossless Bluetooth receiver with Qualcomm flagship QCC5125 module. Supporting aptX/aptX LL/aptX HD/LDAC audio transmission to quick connect with mobile phone and tablet and enjoy CD quality music.
CD RIPPING AND PLAYBACK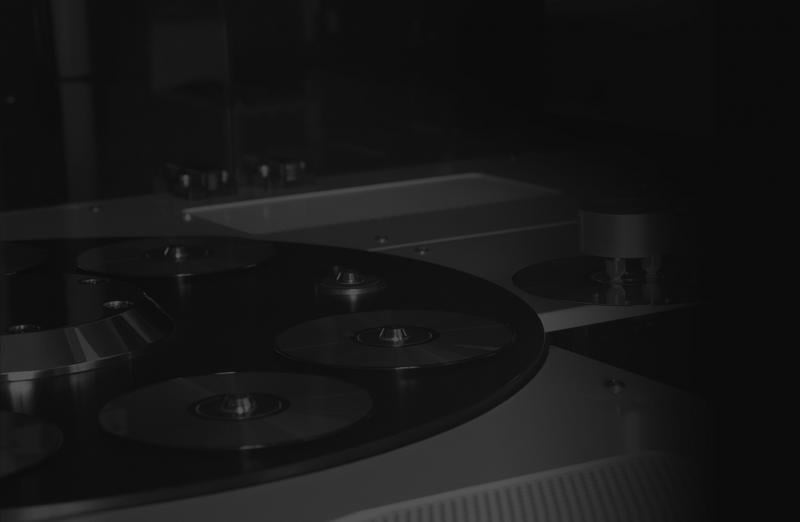 NEO α(Alpha) can play CD discs (DTS CD and MQA) by connecting with CD-ROM. CD ripping is based on ZIDOO HASH algorithm, album name and track names can be ripped losslessly, detailed album and artists info can be generated automatically.
4K UHD RESOLUTION TECHNOLOGY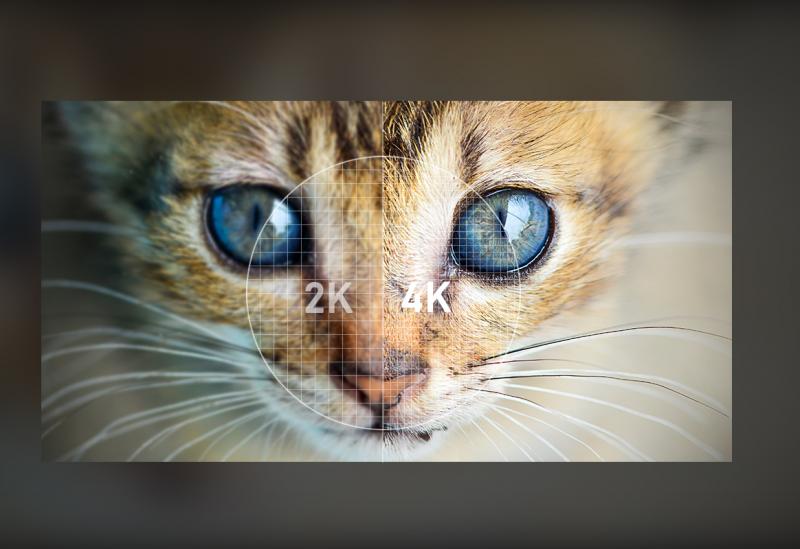 NEO α(Alpha) video decoding is based on Linux and supports almost all video decoding including 4K Dolby Vision and HDR10+. The output up tot 3840 x 2160 60Hz, HDR (Dolby Vision, HDR10+, HDR10, HLG), 12bit and BT.2020 wide color range.
VIDEO DECODING AND OUTPUT BASED ON LINUX FRAMEWORK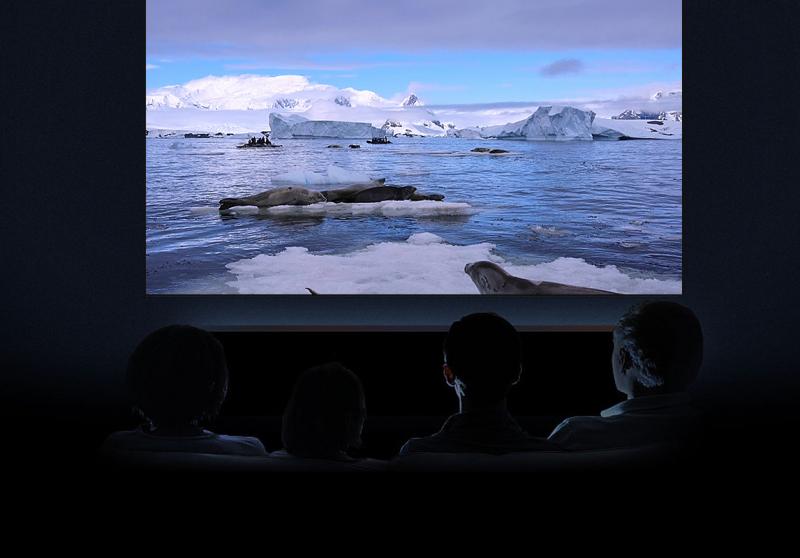 Based on Linux video decoding and output framework, NEO α(Alpha) has less data loss and image quality with high reproduction. Clear voices and vivid images bring us excellent home theater experience.
DOLBY VISION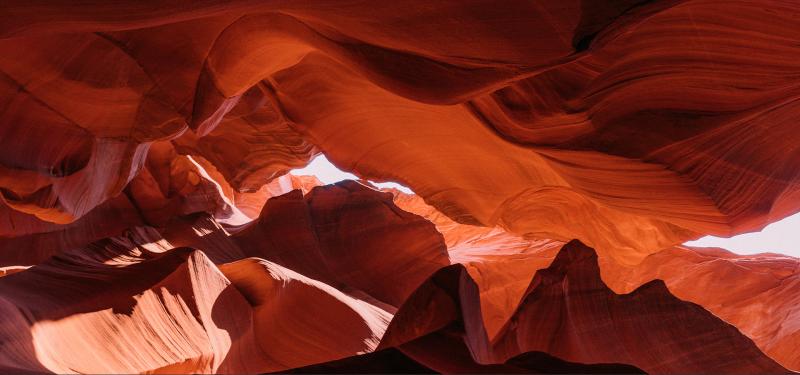 Dolby Vision dynamic metadata processing technology will output luminance and color info frame by frame. Shadows are darker while highlights are brighter. Even in the dark and weak-light environment, it can also display the best visual effect.
DOLBY VISION VS10 ENGINE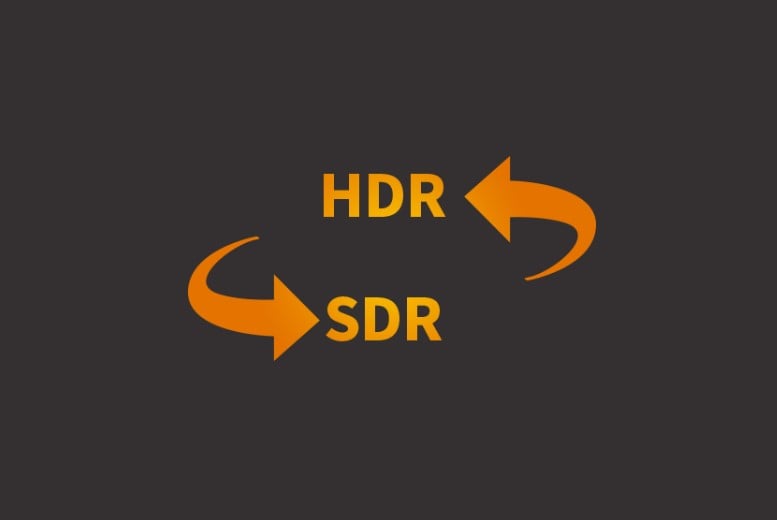 Dolby Vision VS10 engine can convert HDR to SDR and SDR to HDR. The image quality from NEO α(Alpha) VS10 engine is better than any display device(HDR, SDR) for any files (Dolby Vision, HDR and SDR).
HDR TECHNOLOGY
NEO α(Alpha) supports HDR10, HLG and also HDR10+. The peak luminance of HDR10+ is up to 4000nits. Dynamic metadata is processed and output accurately frame by frame. That is, image color and luminance level is obtained frame by frame and scene by scene.

10BIT/12BIT COLOR DEPTH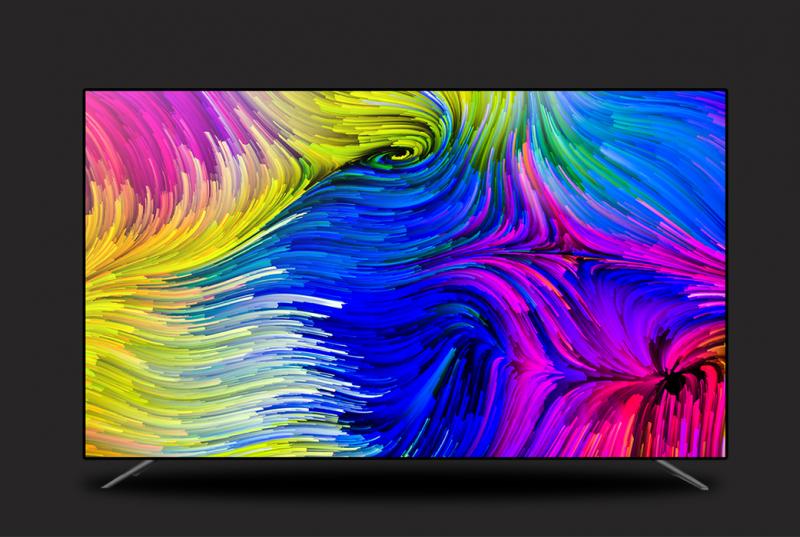 The powerful image processor supports 10/12Bit processing and output, which provides rich colors and natural color transition, color banding effect has been effectively avoided. BT.2020 wide color range brings bright image color and good image space.
ACCURATE RESOLUTION AND FRAME RATE
Mainstream movies are shot at the frame rate 23.976 Hz. Generally it has been converted to 24Hz for media players on the market, ZIDOO media players can output accurate resolution and frame rate (23.976 Hz and 59.94 Hz).
NETWORK PROTOCOLS

NEO α(Alpha) supports a variety of network services like NFS, SMB v1/v2/v3, UPnP and Web DAV. Media from NAS or network drives can be accessed efficiently via Gigabit LAN even high bit-rate 4K Blu-ray files can be played smoothly SMB sharing function can share media file stored in hard drive to other devices or computers.
MOBILE PHONE AND IPAD CONTROL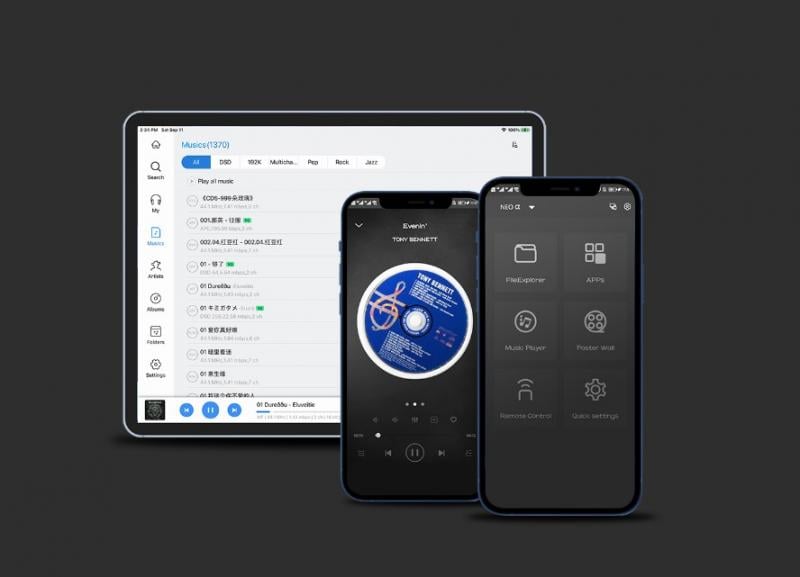 NEO α(Alpha) Mobile phone and iPad control APP will display Poster Wall, Music Player and system setting. Program search and system setting can be done in the background without affecting movie playback.
SMART HOME CONTROL PROTOCOLS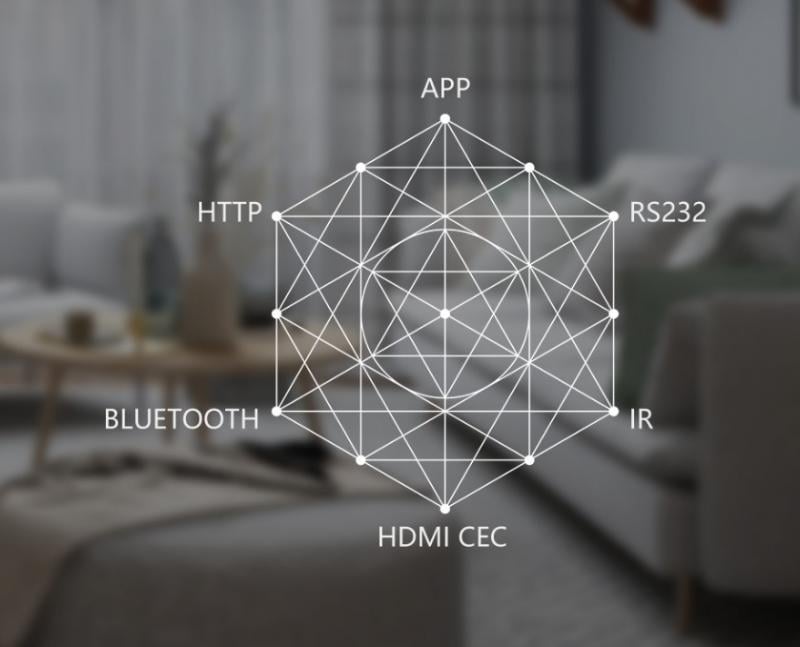 NEO α(Alpha) can be integrated into mainstream home control system due to diverse smart control ports, such as IR, RS232, HDMI CEC, HTTP(WOL) etc.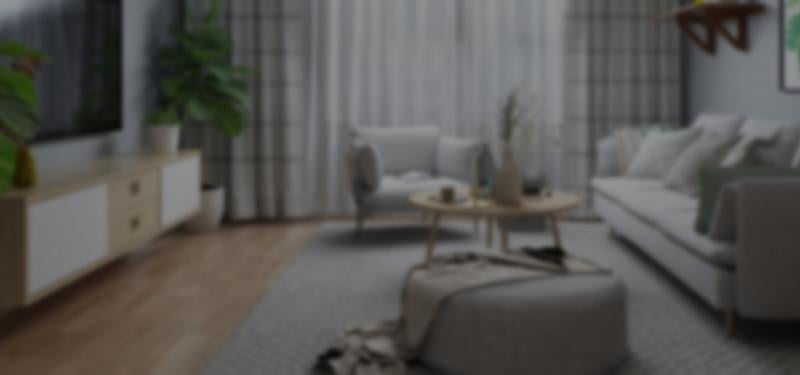 MUSIC PLAYER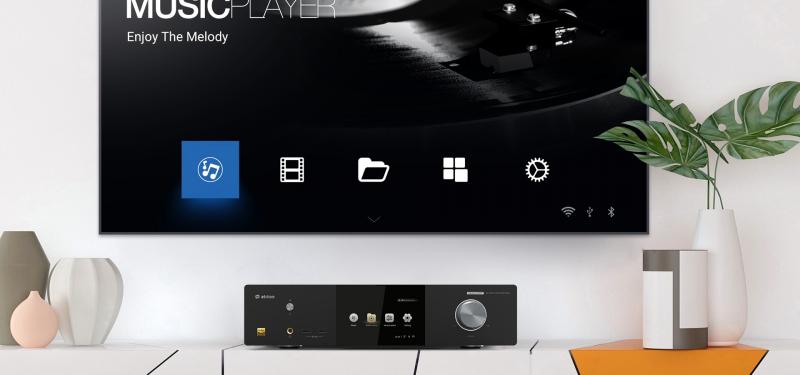 INITIALIZATION BOOT WIZARD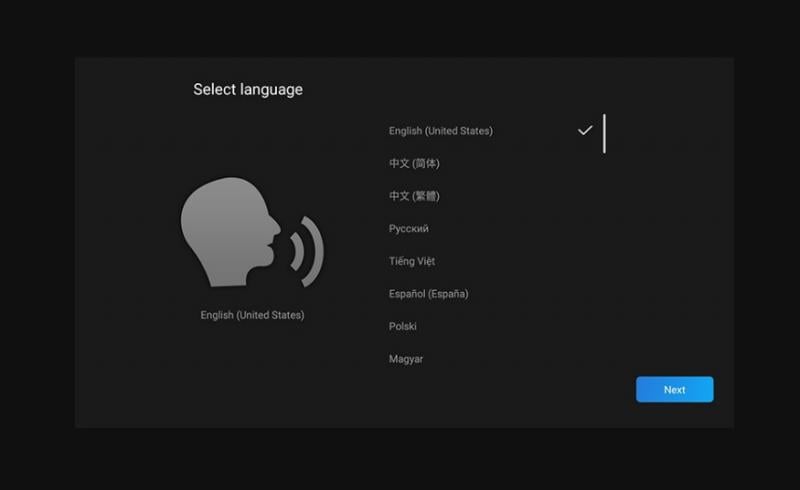 ZIDOO will lead you to finish the initialization of system when booting for the first time. Have a quick understanding of the whole system in only a few steps.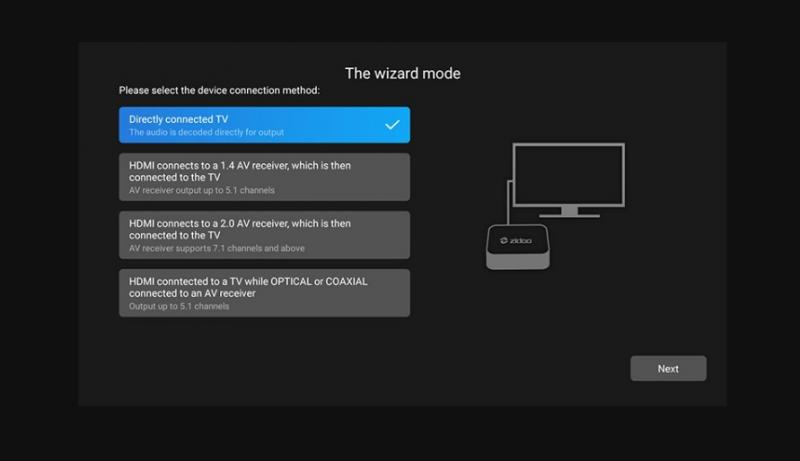 Initialization setting on small screen and large screen.
PREMIUM TOUCH INTERFACE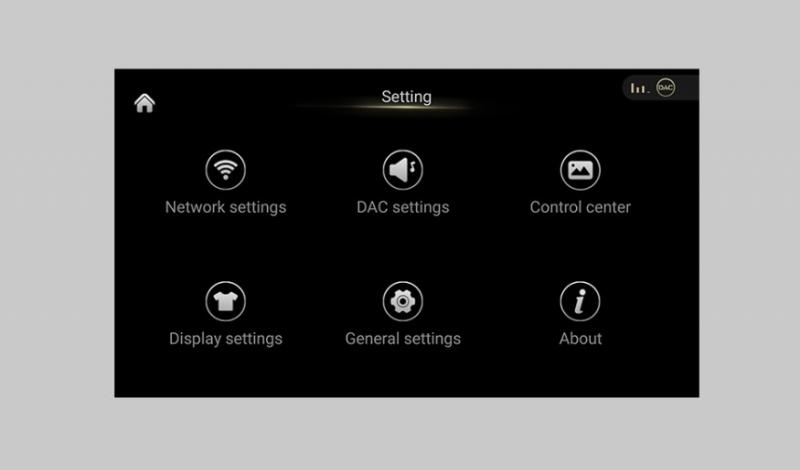 NEO α has tailored an exclusive user interface for its high-definition screen panel. Classical design, concise layout, easy operation and multiple functions.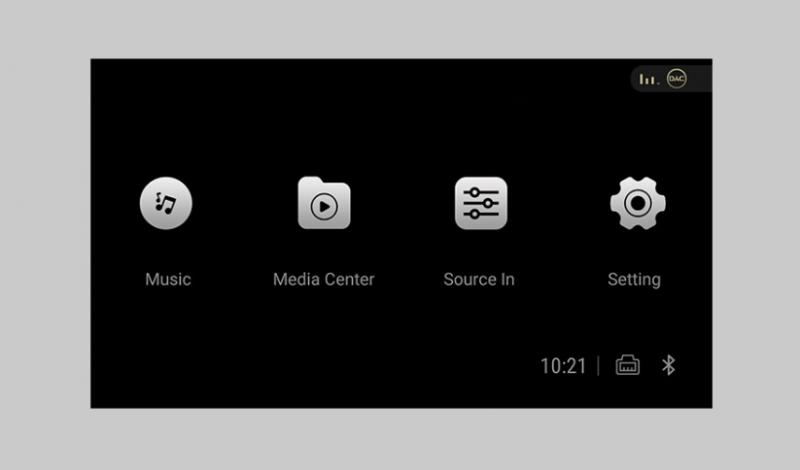 MULTIFUNCTIONAL MUSIC PLAYER
Massive music files can be smartly matched then generating artists, albums and dynamic lyrics. Songs can be classified by genres, sampling rates, albums and artists. While you can also create favorite playlists and search songs by initial letter.
Music player display on small screen and large screen.
PERSONALIZED SCREENSAVER

Screensaver prevents the possibility of screen burn and several screensaver modes are available to choose from.
Two VU meter modes, spectrum mode and time mode.
FILTER MODES AND EQ OPTIONS
Multiple different digital filtering modes (7 PCM filters and 4 DSD high-pass filters) are supported Various tailored styles can be switched at will.
CONVENIENT MEDIA MANAGMENT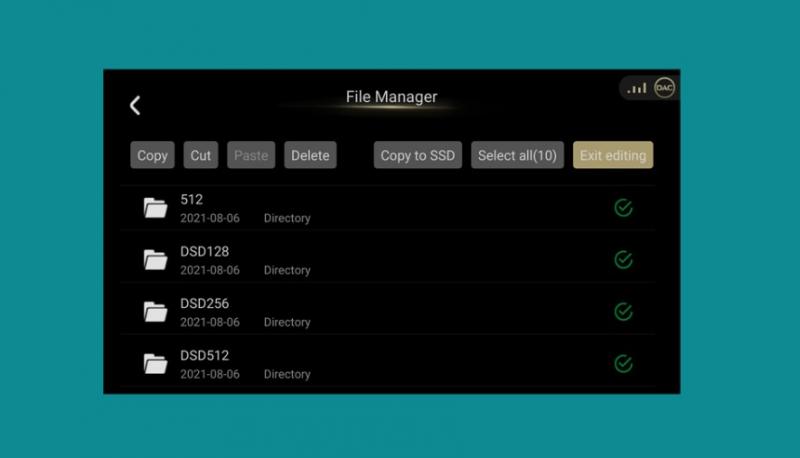 ZIDOO Media Center is multifunctional media management system. File management can be simply operated on both small screen and large screen. Such as copy files to SSD, copy, paste, cut, and delete files.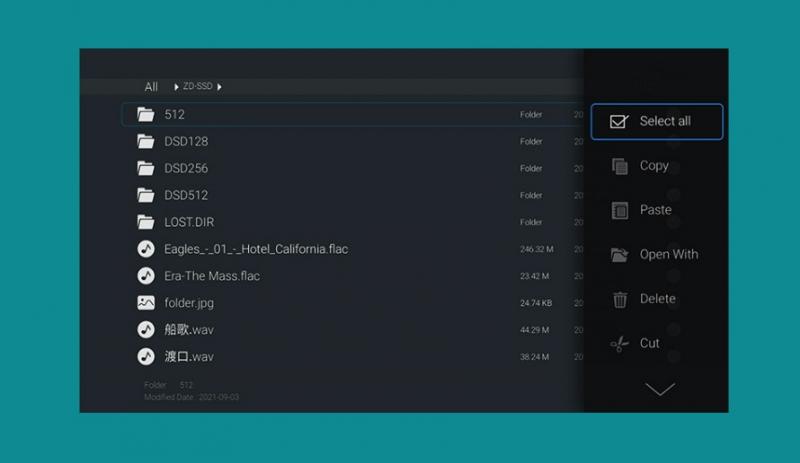 Media management on small and large screen.
FANTASTIC POSTER WALL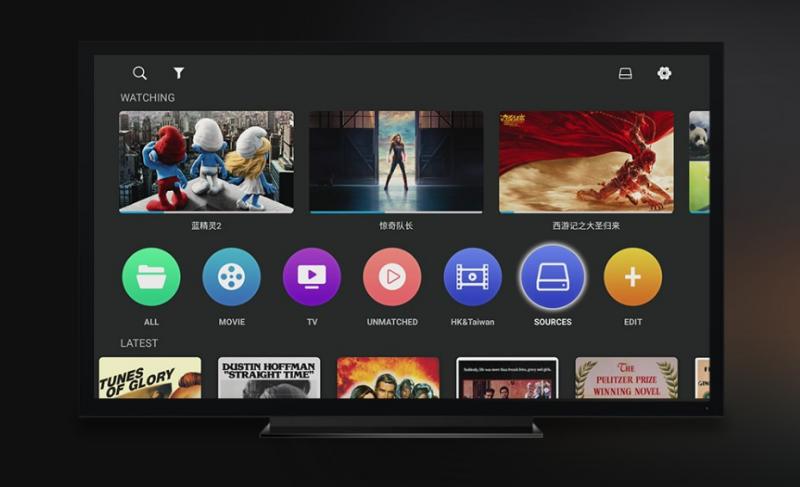 NEO α Poster Wall comes with new design, concise interface and smart personalized classification. The efficiency for movie search and management are greatly improved.
It is comparable to the online movie library with custom widgets efficient batch movie processing, convenient collection creation and organization.
POWERFUL SUBTITLE FEATURES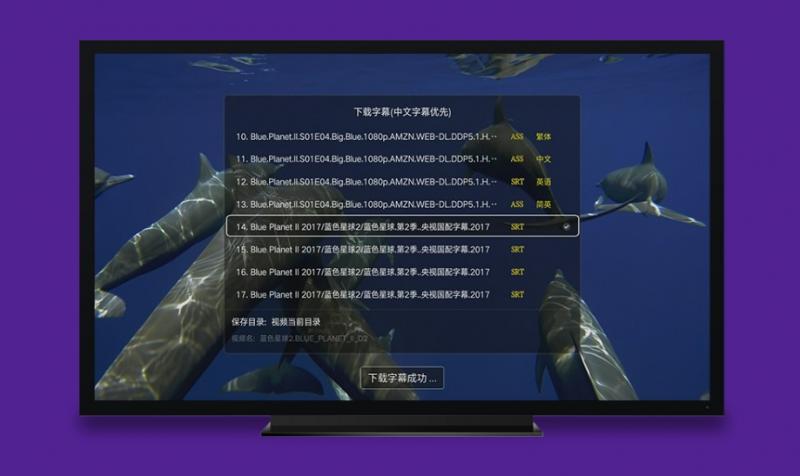 Subtitle download, external SUP and ASS special effect subtitle embedded PGS and external subtitle brightness adjustment are supported. Subtitle font, color, size and position can be customized and ZIDOO is the only to support both BLURAY and MKV forced subtitle.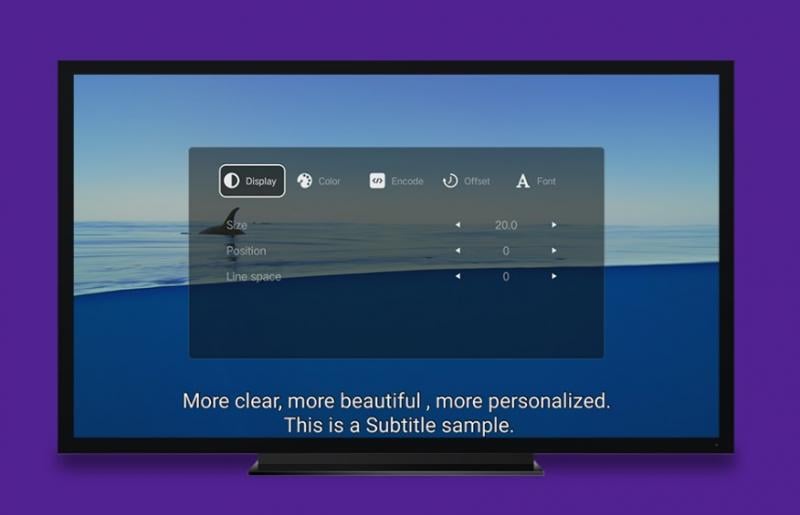 BLU-RAY MENU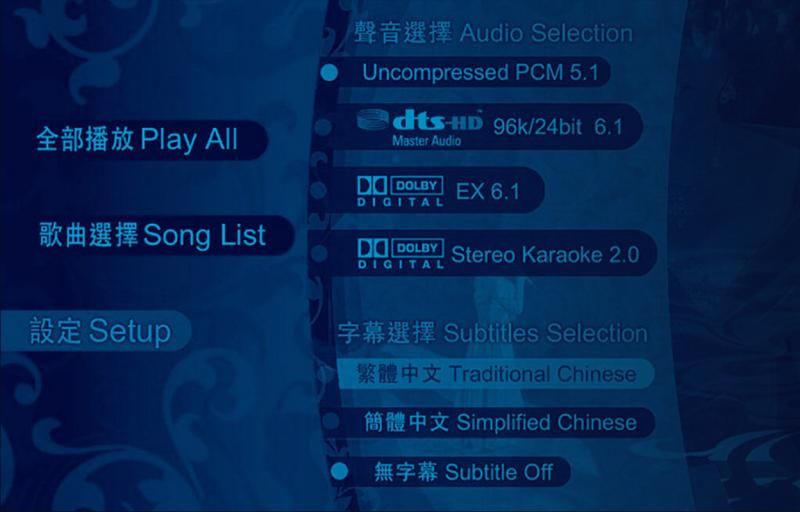 NEO α supports all BD or UHD Blu-ray menu and complex MPLS structure Blu-ray seamless branching playback.
APP INSTALLATION
There are three ways to install third-party APP, including USB storage device uploading, WEB uploading and ZIDOO Controller mobile phone APP installing.
---
The Zidoo Neo α Signature Edition 4K UHD High-End Media Player Is The Pinnacle Of AV Excellence!
Aamir at Summit Hi-Fi called me as soon as I placed my order for the Zidoo Neo α Signature Edition. He informed me on the back order status due to the high demand for this excellent 4K UHD high-end media player and kept me in the loop throughout my wait period by personally calling me several times with updates. The one month wait (June to July) before I had it in my hands was again (like with the Eversolo streamer) without a doubt agonizing, but it was well worth it. The device arrived via UPS as promised in a very well packaged double-box that kept the unit in pristine condition during transit.
The Zidoo Neo α Signature Edition exudes quality, craftsmanship, a well thought out design, and provides fluid UI functionality. I made sure that my movies and related files (posters, nfo, subtitles etc) were already organized using the recommended file structure and naming convention for Zidoo media players so that they could be accurately scanned into the database. The file organization that I have been using for Plex worked just fine with only a few mismatches that I easily resolved using TMDB. I have been able to stream movies from an internal HDD (not provided) and a NAS on my home LAN. Playback of 4K UHD streams in Dolby Vision (both TV-led and LLDV) and HDR10 also works correctly. The device also claims to support HDR10+ and HLG but I haven't tested those formats. The settings menus provide a plethora of customization/configuration options that have allowed me to tweak sound and image quality/delivery based on the encoding schemes and metadata in my movie files and the capabilities of the target display device (TV vs. projector). Don't forget that it is also an excellent Roon Ready Hi-Fi music streamer and DAC with the flagship ESS ES9038 Sabre32 Pro DAC that also supports streams up to DSD512 and PCM 768KHz @ 32-bit. Unlike the entry level Zidoo media players, the Neo α has separate power supplies for the digital (switching) and analog (linear) circuitry to maintain clean signal paths, a dedicated HDMI audio only output port for DSD multi-channel audio, extra digital inputs, and a differential fully balanced preamp circuit from the DAC to XLR and RCA stereo analog outputs. On top of providing a very nice, capable, and responsive OLED touch screen on the front of the unit, Zidoo also ships a bluetooth backlight remote control with the unit that works very well from my viewing and listening position (10 ft) to provide quick and responsive on-screen media control. The UI presentation on the touch screen (track name, album, poster, metadata etc) also changes immediately and correctly in response to every input on the remote control while music is playing. The OLED touch screen appropriately blanks to black when a movie begins playing, but the remote control continues to work just as well for movie playback control, quick popup on-screen context menus, and navigation of the Posterwall (HT4.0) UI on the TV. Nice!
I have so far tested 4K UHD movies in Dolby Vision and HDR10 via an internal HDD that I installed in the unit and a home NAS. The main HDMI digital output feeds a Dolby Atmos capable setup. The visual presentation is simply breathtaking and audio playback sounds incredible. The 4K DV and HDR10 videos are clean and sharp with good shadow details, boast deep vibrant colors, and showcase natural skin tones. The soundscape in movies is distinct, clear, crisp, and immersive among the bed layer and Atmos channels, and is accompanied by deep quick impactful bass. Listening to 2-channel audio piped out of the balanced XLR analog outputs via Roon is sublime and presents a superb soundstage with depth and clarity. The rendition of instruments and vocals (male and female) is exceptional. You need a clean/quiet signal path with decent components and interconnects to reap the benefits of the Zidoo Neo α 4K UHD media player.
For a very good high-end media player that can properly handle most popular high quality file and container formats that you throw at it (flac, mp4, mkv, iso etc), the Zidoo Neo α is therefore a no-brainer and a great value proposition at a very competitive price. IMHO, quick diminishing returns ensue beyond this price point when you start looking at other high end home movie playback solutions like Kaleidescape's entry level Strato Bundle (Compact Terra 6TB + Strato C).
Finally, I wish to express my gratitude to Aamir for his commitment to great service. He was reassuring to deal with because he immediately answered or returned my calls and provided quick and satisfactory answers when I had questions about my order. I highly recommend that you consider purchasing specialty high demand products like this excellent all-in-one high-end media player from Summit Hi-Fi principally because they maintain integrity in pricing and excellence in service and delivery.
Simply Amazing…Thanks Aamir!
I finally bit the bullet and purchased the Zidoo Neo Alpha with the help of Aamir at Summit HIFI. Great pricing and fast shipping as always! The constant communication with Aamir was reassuring and he was never overbearing. The players Audio/Video speak for themselves and their capability performs amazingly well in my environment. It's feature-packed and I am still figuring it all out. This product sells itself. As soon as you launch your favorite movie or song/playlist you will be on cloud nine. Again, big shout out to Aamir at Summit HIFI, as I have purchased the Tonewinner AD-8300, Eversolo A6 and now the Neo Alpha from him directly. All great experiences along with boutique like treatment. I have come to adopt the mantra, "you get what you pay for" and "buy once/cry once" as too many times I have settled in order to save money but quickly found myself upgrading in the near future spending more money than I had originally planned. So understand your budget and get the best product for your budget…Aamir will work with you.